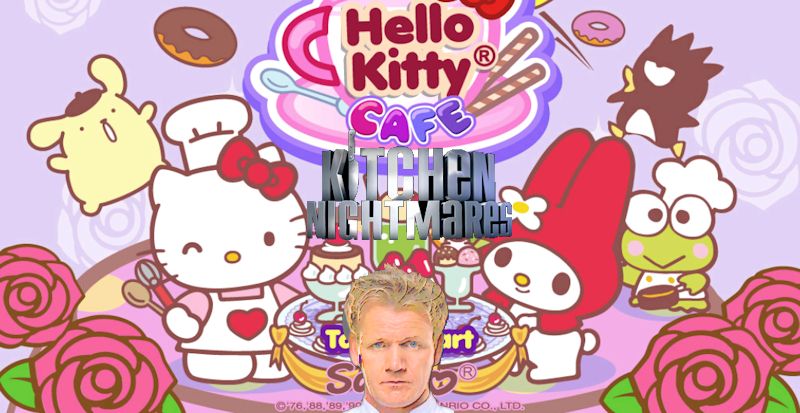 1 April 2015  Akab News:
Sanrio Digital  teams up with Gordon Ramsey of Kitchen Nightmares  in reboot  of Hello Kitty Café game.
In a surprised announcement  Sanrio Digital has  inked preliminary deal with  Gordon Ramsay, of Kitchen Nightmares fame,   in a reboot of Hello Kitty Café.  The game starts out the payer  and Hello Kitty running  the day-to-day cafe operations.  The Play can turn  cafe into the cutest, coziest and happiest place ever. Hire their  favorite Sanrio characters to help,  but as the game  progresses,  it become more difficult  to manage employees, and  supplies. One starts to anger and lose customers.  At this time, the payer  receives a special visit by Gordon  Ramsay who helps the play to revamp the menu, become more efficient manager  and make  a hard decision  to fire Pochacco. Developers plan to release the game in mid July for IOS, Android  and Windows platforms.
Sanrio Digital
From its traditional brick and mortar origins to licensing ventures and virtual worlds, Sanrio Digital is a company always at the gates of innovation.
Sanrio Digital products appear on a wide range of platforms, including online and offline games, mobile content and services, entertainment media, advertising, and the Internet.